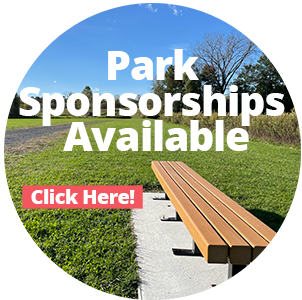 Clermont Park is located at 1212 Route 6, in the Town of Clermont, Germantown, New York. It is in the southwestern corner of Columbia County, just across the border from Dutchess County, and it is 9.35 acres.
Clermont Park currently offers several opportunities for sports and recreation, namely swings, half basketball court, little league baseball field, vernal pool, and hiking trails.
Clermont Park is part of Clermont's Future Park Complex, which will be enhanced in the coming years to feature universal design/ADA accessibility, sustainable and wildlife-friendly plantings, an all abilities playground, wayfinding and interpretive signage, and benches.
View the Park Committee's latest recommendations Hettling Park at Clermont & Clermont Park: Existing Conditions and Recommendations (submitted to Clermont Town Board on February 3, 2020)
Find additional park information here: