Hettling Park at Clermont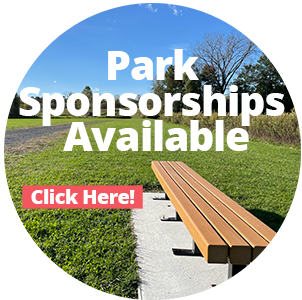 Hettling Park at Clermont, located at 1811 Route 9, in the Town of Clermont, Germantown, New York. It is in the southwestern corner of Columbia County, just across the border from Dutchess County, and it covers about 17 acres. It is a portion of the former Hettling Farm, originally owned by the Hettling family since the 1960's.
The park currently offers a developing arboretum, soccer fields, stream riparian buffer, monarch meadow, hiking trails, an old apple orchard, a hilltop veterans monument knoll with fabulous views of the Catskill Mountains, as well as ample parking.
Hettling Park at Clermont is part of Clermont's Future Park Complex, which will be enhanced in the coming years to feature universal design/ADA accessibility, sustainable and wildlife-friendly plantings, an all abilities playground, wayfinding and interpretive signage, and benches.
Mission and Vision of Hettling Park at Clermont
MISSION: To provide a cohesive community recreational park that offers a diversity of safe, accessible, maintained park facilities, and active and passive outdoor recreational opportunities. It allows the community to gather, celebrate, contemplate and engage in activities that promote health, well-being, and the enjoyment of nature.
VISION: To provide a resilient and sustainable public recreational Town park that is accessible for present and future visitors.
View the Park Committee's latest recommendations Hettling Park at Clermont & Clermont Park: Existing Conditions and Recommendations (submitted to Clermont Town Board on February 3, 2020)
Find additional park information here: