Please Support Clermont Parks!
Matching Funds and Sponsorships Available
The Town of Clermont and the Clermont Parks Committee are excited to continue planning and developing our beautiful town parks!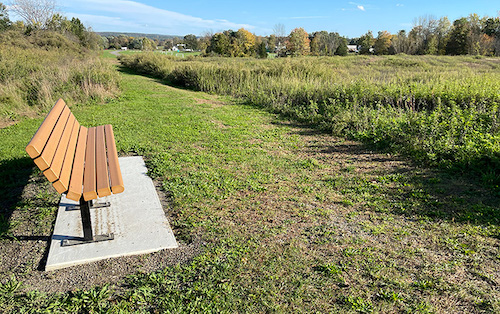 Clermont Parks' goal to match our generous $5,000 donation has been reached! Thanks to many generous supporters, we were able to secure the original donation, get $5k in matching funds before the deadline, and add on an extra $250 gift! Let's not stop there…
There are so many ways your support can help enhance Clermont Parks and demonstrate a commitment to our community. Our sponsorship opportunities provide a concrete way to underwrite specific improvements to the parks. Sponsorship is a great way to celebrate an occasion, honor a loved one, or simply help create a special place in your town.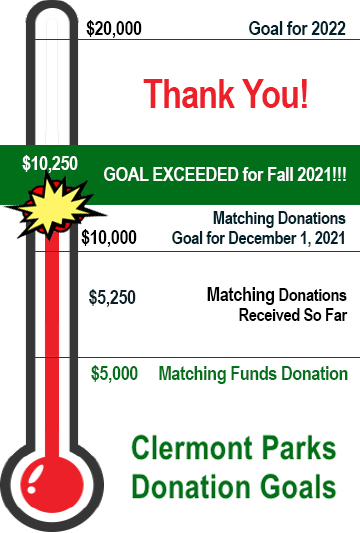 • One-time Donation (no amount is too small or too large)
• New Tree Sponsorship (suggested amount $250)
• Park Bench Sponsorship (suggested amount $500)
• Informational Kiosk Sponsorship (suggested amount $2,000)
• Pavilion Sponsorship (suggested amount $5,000)
Follow the instructions below to sign up now, or contact the Clermont Parks Committee at clermontparksny@gmail.com with any questions, comments or ideas.
Thank you,
Amy Parrella
Chair, Clermont Parks Committee
Instructions for Sponsorship or Donations:
Complete and submit the following Sponsorship and Donations Form
Make check payable to "Town of Clermont" with "Parks" in the check's memo field
Mail check to: Clermont Town Hall, ATTN: Parks Committee, 1795 Route 9, Germantown, NY 12526
---
Find additional park information here: