Please Support Clermont Parks!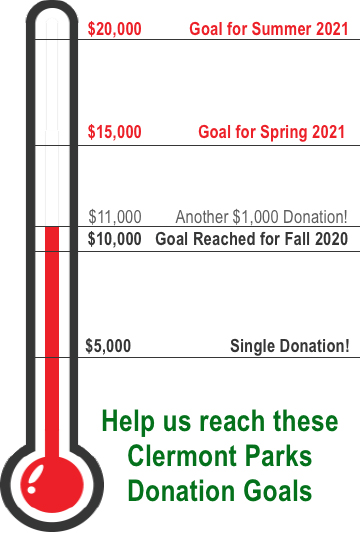 The Town of Clermont is excited to continue planning and developing our beautiful town parks — and we need your help!
The Parks Committee has already reached the $10,000 donation goal for Fall 2020 – and added another $1,000 donation on top of that goal! But we can't stop there if we hope to reach our Parks' Mission and Vision. Please help us to continue adding amenities and site furnishings to our town parks (benches, picnic tables, signage, play equipment, walking paths, plantings and more!).
Visit the Town of Clermont's website at clermontny.org for more information about our local parks. Please email the Clermont Parks Committee at clermontparksny@gmail.com with any questions.
Thank you,
Amy Parrella
Chair, Clermont Parks Committee
---
To make a donation:
Complete and submit the following Donation Form
Make check payable to "Town of Clermont" with "Parks" in the memo field
Mail check to: Clermont Town Hall, ATTN: Parks Committee, 1795 Route 9, Clermont, NY 12526
Find additional park information here: